February 13th 2020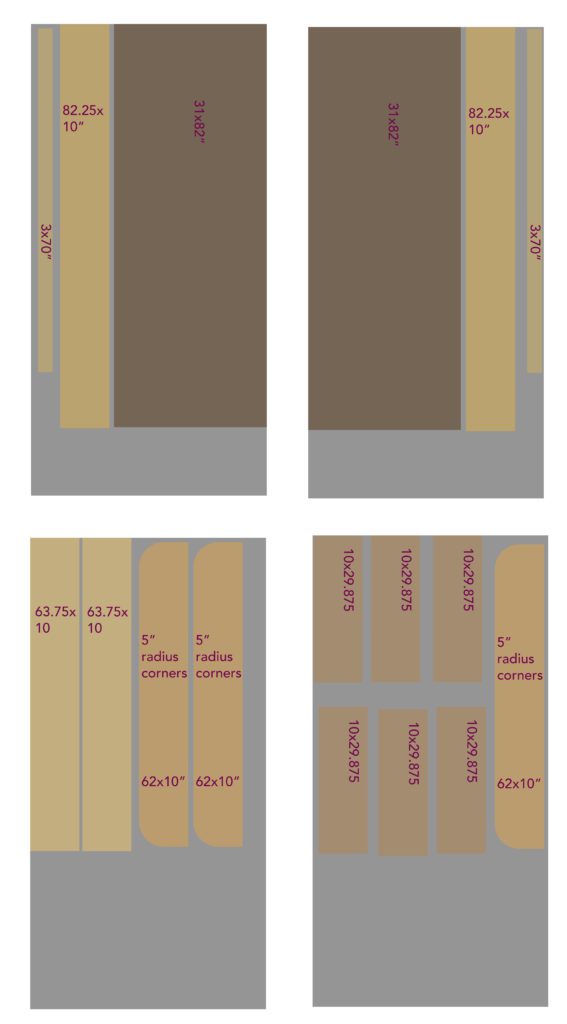 We're working on getting a guest bedroom setup. We don't really want to have a bed setup all the time, so we started looking at Murphy Beds, but quickly discovered that they are super expensive. Even just buying the hardware kit for the Murphy Bed is a couple hundred bucks.
After some looking I found the Lori Wall Bed which is sold as a kit of plywood, which doesn't require any special hardware. The clever part of the Lori Wall Bed is that it has curved edges that help tilt the bed down from the vertical. Unfortunately it's still more money than I'd like to spend.
I spent some time designing my own bed plans, borrowing the curved edges. I haven't built this bed frame yet, but hopefully in the next couple of weeks I can get to it.
The bed takes four sheets of 3/4″ plywood. The idea is that you build a box and a platform. The platform's bottom has a grid of shelving on it that is used as the bed frame when the bed is being used.