May 6th 2020
My mom showed me how to make biscuits many years ago, and I've been trying to get better at it. This is my current recipe– it's based on the Alton Brown recipe with some tweaks:
| Amount | Units | Ingredient |
| --- | --- | --- |
| 2 | cups | Flour |
| 4 | teaspoons | Baking Powder |
| 1/4 | teaspoon | Baking Soda |
| 3/4 | teaspoon | Salt |
| 5 | tablespoons | Butter |
| 1 | cup | Milk |
| 1/3 | teaspoon | Citric Acid or Other Acid |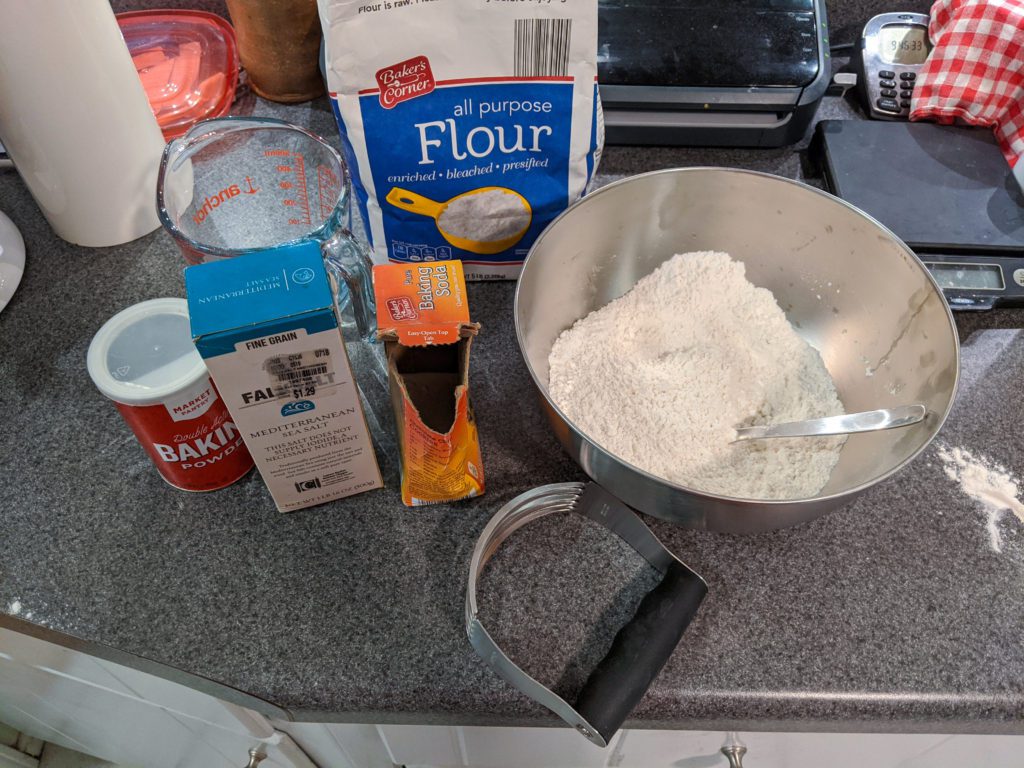 Mix the flour, baking powder, baking soda, and salt very thoroughly. The leavening agents need to be evenly distributed.
Cut the butter into about 10 pieces, drop it into the flour, and use a pastry cutter to cut the butter into pea-sized pieces. Then rub the butter/flour mixture between your hands, start with your palms together and swipe one hand's palm down towards the other hand's fingertips. Picture a motion like you're trying to get something really sticky off of your hands. Do this until most of the pea sized pieces of butter are flattened.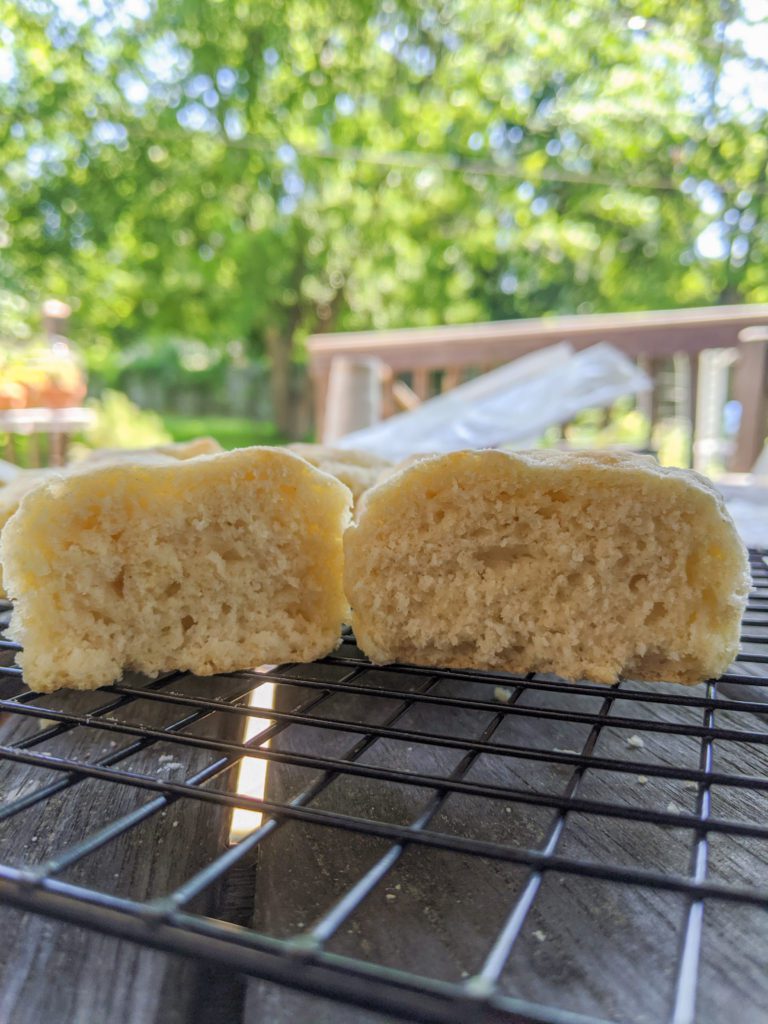 Mix the citric acid into the milk. The milk should immediately feel a bit thicker and coat a spoon.
Pour the milk into the butter/flour mixture, and mix as little as possible to incorporate most of the dry ingredients into the wet. It's much better to have some dry left in the bowl than it is to overmix.
Dump the dough out onto a lightly floured countertop, sprinkle a bit of flour on top of the dough, and pat the dough to 3/4″ thick. I use an Aeropress to cut my biscuits, but you could also use a 2″ or so biscuit cutter or a cup with straight sides.
When you've cut as many whole biscuits out as you can, reform the dough and repeat. Try to work the dough as little as possible. Any manipulation will make the biscuits tougher.
Transfer your cut biscuits to a cookie sheet or baking stone and bake for about 15 minutes at 425F. Watch for the top of the biscuits to go golden all over with a bit of golden brown.